It's my first week using this but so far so good. I love it actually and they include sponges for the seeds too!
A Complete Hydroponic Growing Kit Set Includes Everything You Need To Grow Your Own Organic Food & Herbs.
Simple & Quick To Set Up – This is one of the best hydroponic system kits for those starting out as indoor vegetable growers
Hydroponic Planter | Hydroponic Grow Kit | Hydroponic Herb Garden
FREE FAST SHIPPING ACROSS THE USA FOR ALL ORDERS OF $50+ or more - (Save $22)
3 DAY JUNE SUPER SALE … Don't Miss Out
Extremely simple to assemble and use, this hydroponic indoor or outdoor grow system is designed for fast, maximum-convenience vegetable gardening. Perfect for beginners! No experience needed.
This home garden set uses hydroponics technology to grow fresh herbs and other plants without messy soil or the stress of over or under watering.
Perfect for all plants lovers, and beginner gardeners, great for any hydroponics project for kids and school.
SPECIFICATIONS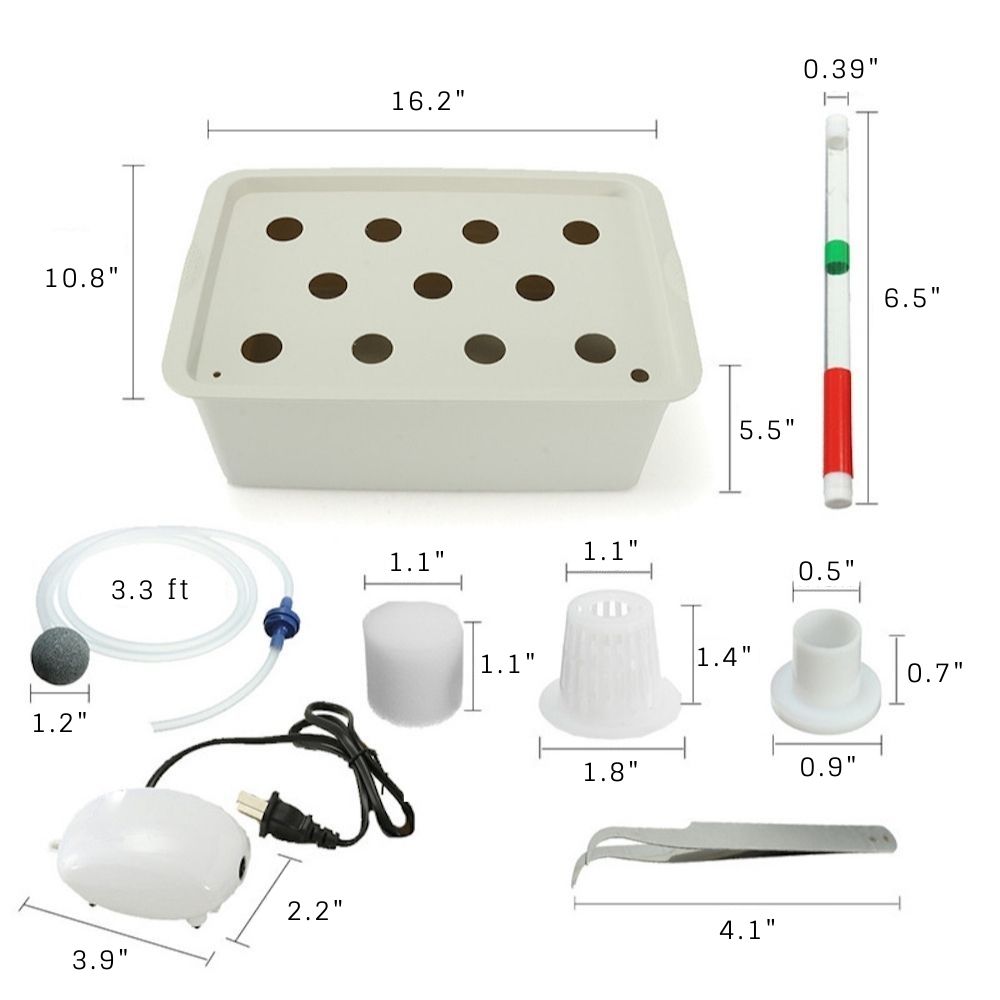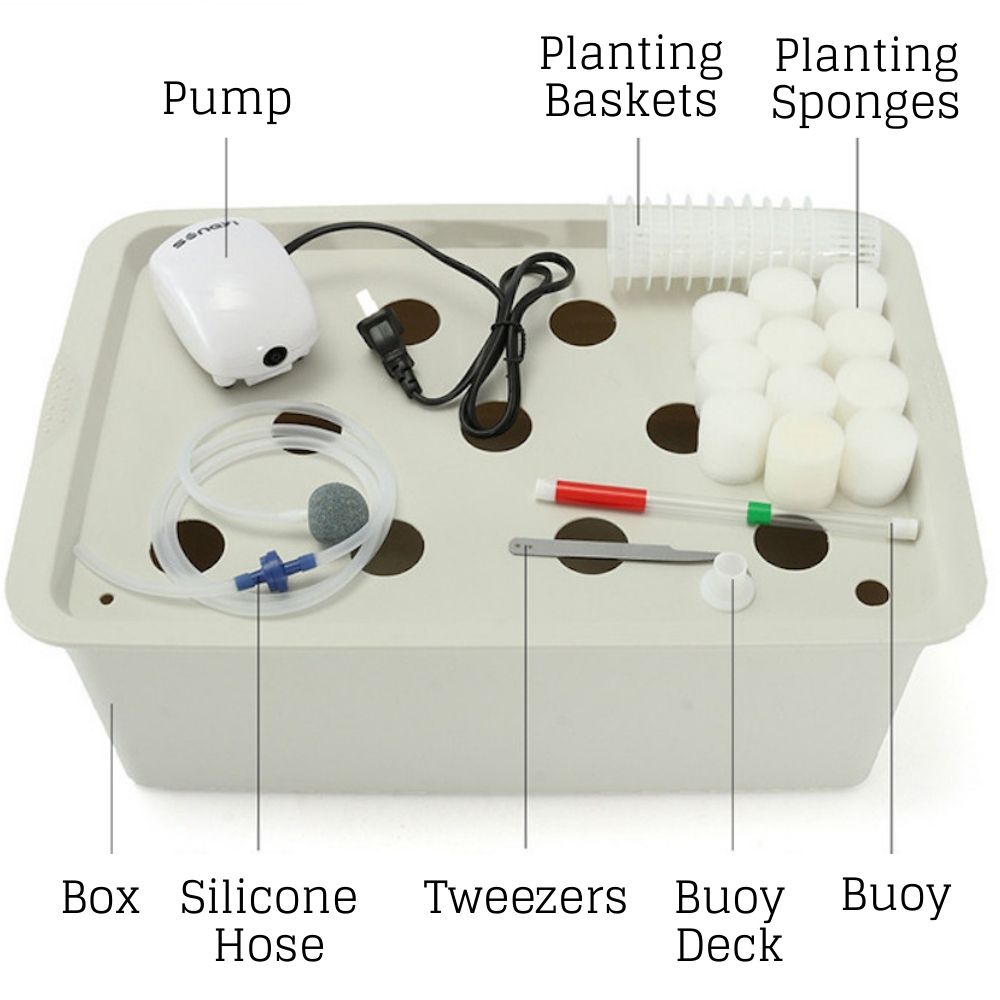 DUE TO CURRENT DEMAND
PLEASE ALLOW 5-7 DAYS SHIPPING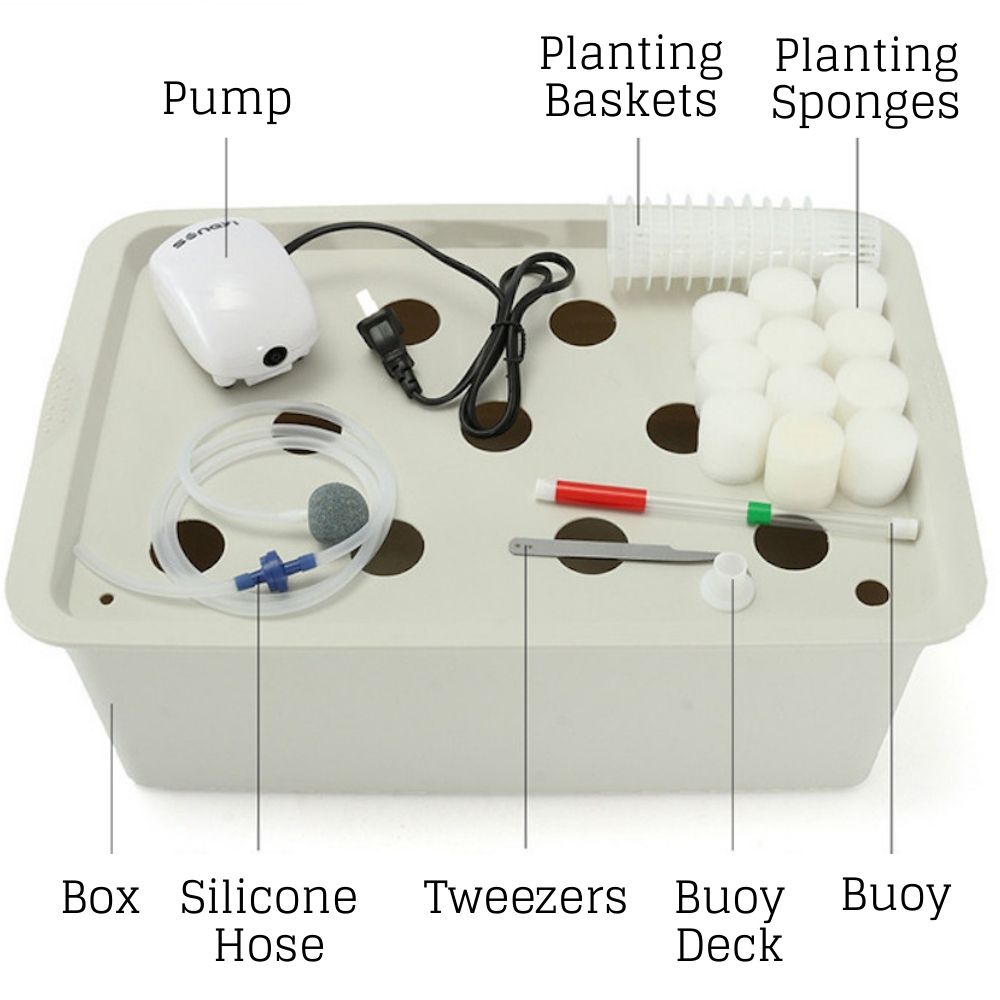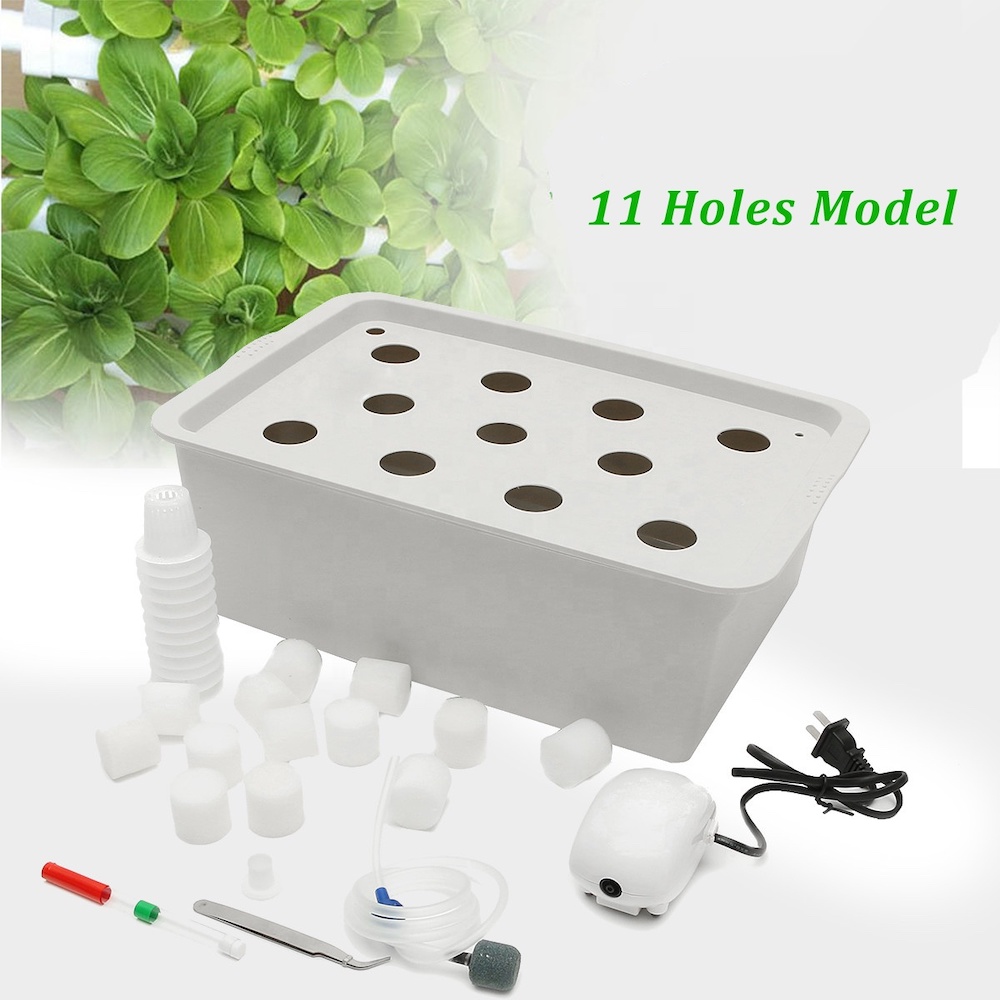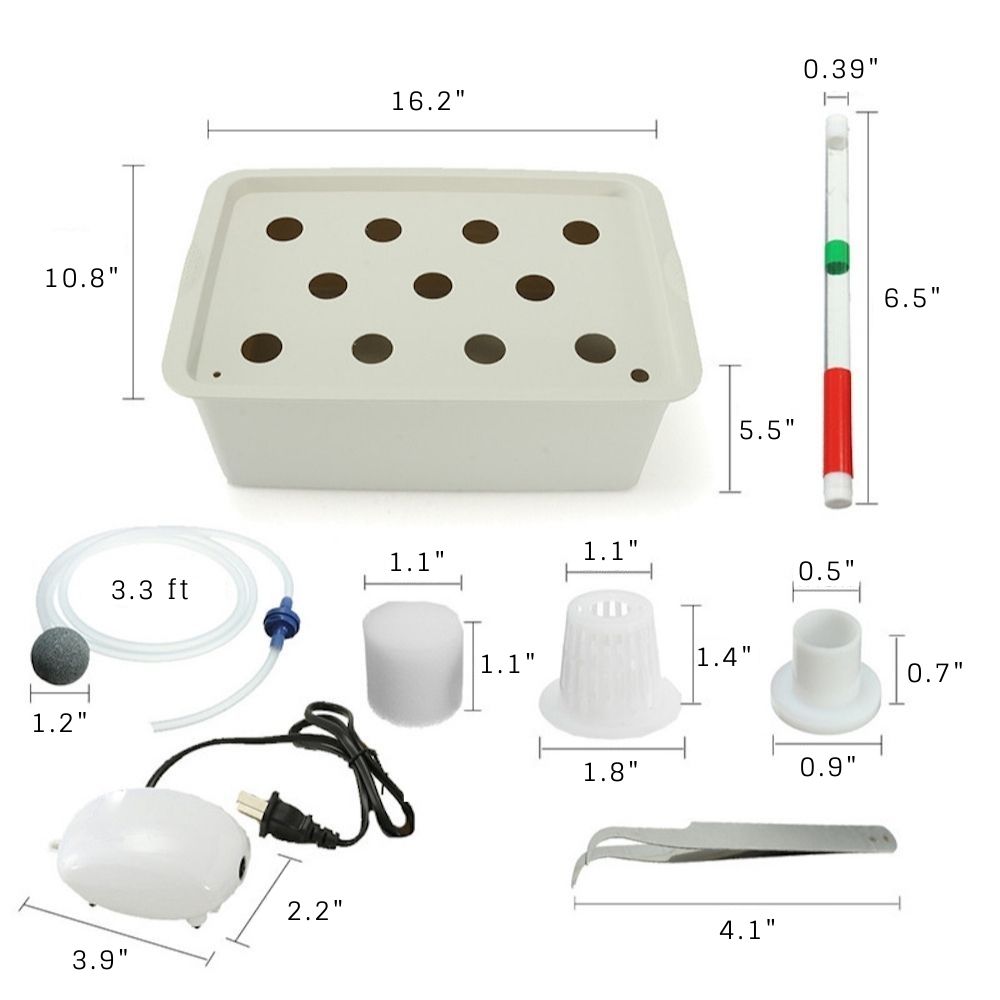 Package includes: 1 x Box (seeds not included), 1 x Aquarium Air Pump, 1 x Buoy, 11 x Planting Baskets, 11 x Planting Sponges, 1 x Buoy Deck, 1 x Tweezers, 1 x Silicone Hose
COMPLETE KIT
All in one kit… everything you need to grow your own organic food & herbs, includes powerful pump & medium sized DWC bucket, water indicator, assembly instructions, planting baskets, planting sponges.
High quality
Thick quality Hydroponics grower/cloner kit/seed starter roots your seeds, cuttings, or little plants fast and easily with environmental-friendly materials.
Professional Design
The basin cover and planting basket are made from special material, preventing light from entering the container to reduce the growth of green alga. The buoy can be inserted through a hollow cylindrical hole, to show the nutrient solution level to remind you to add some solution or water.
3-5 Times Faster Than Soil
The DWC hydroponic growing kit creates big plants, fast; their roots get full nourishment without searching soil for it. The perfect indoor herb garden kit. 
Hydroponics Grower Kit grows plants 3-5 times faster than soil grown plants (effect by type of plant and solutions). A powerful chug cylinder pumps the air through an air tube and into the basin to provide the perfect amount of moisture needed for sprouting. (If the pump can not work properly, the blue valve is put on backwards. Please just flip it around so the the pump would pump air into the solution)
Perfect for Beginner
this is one of the best hydroponic system kits for those starting out as indoor vegetable growers, or for children & teachers doing projects in class
Fresh and Healthy
get full-power health benefits from your homegrown food; it keeps its vitamins, tastes better & unlike shop fruit and veg, hasn't travelled far. Go organic & show your family the way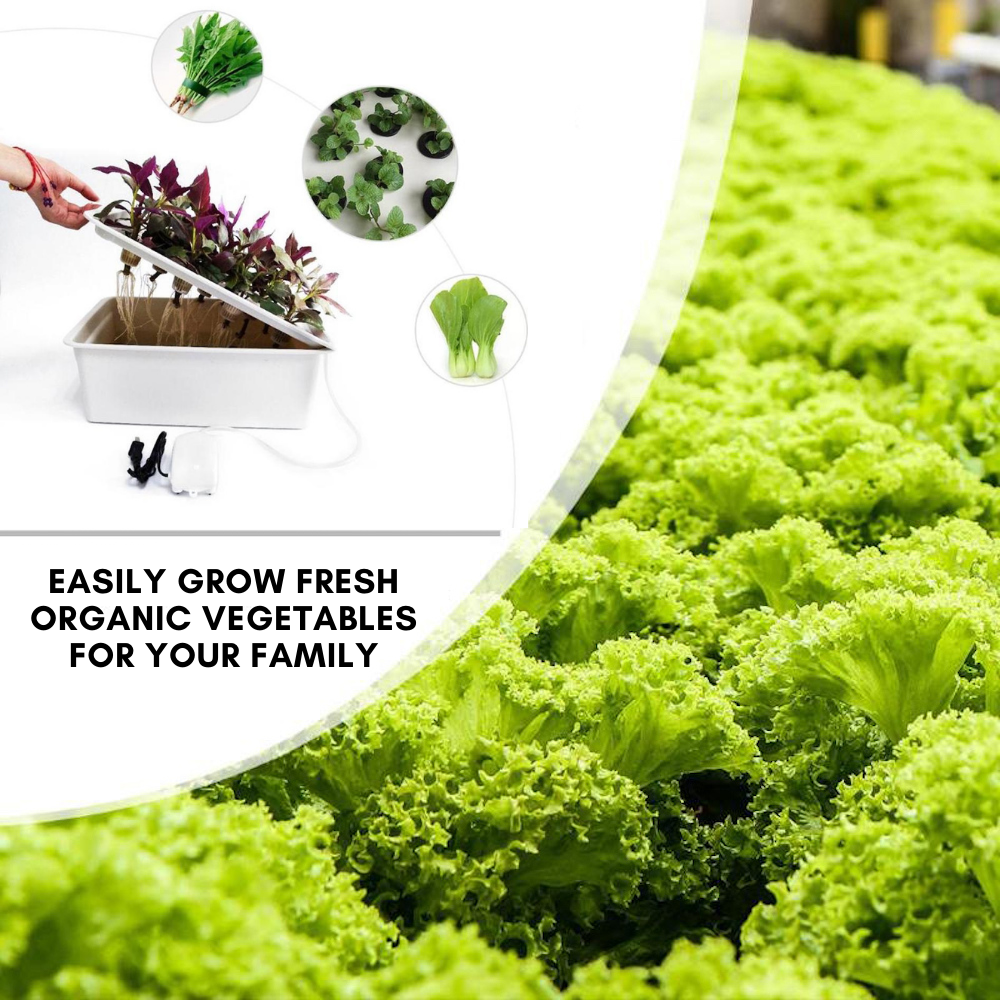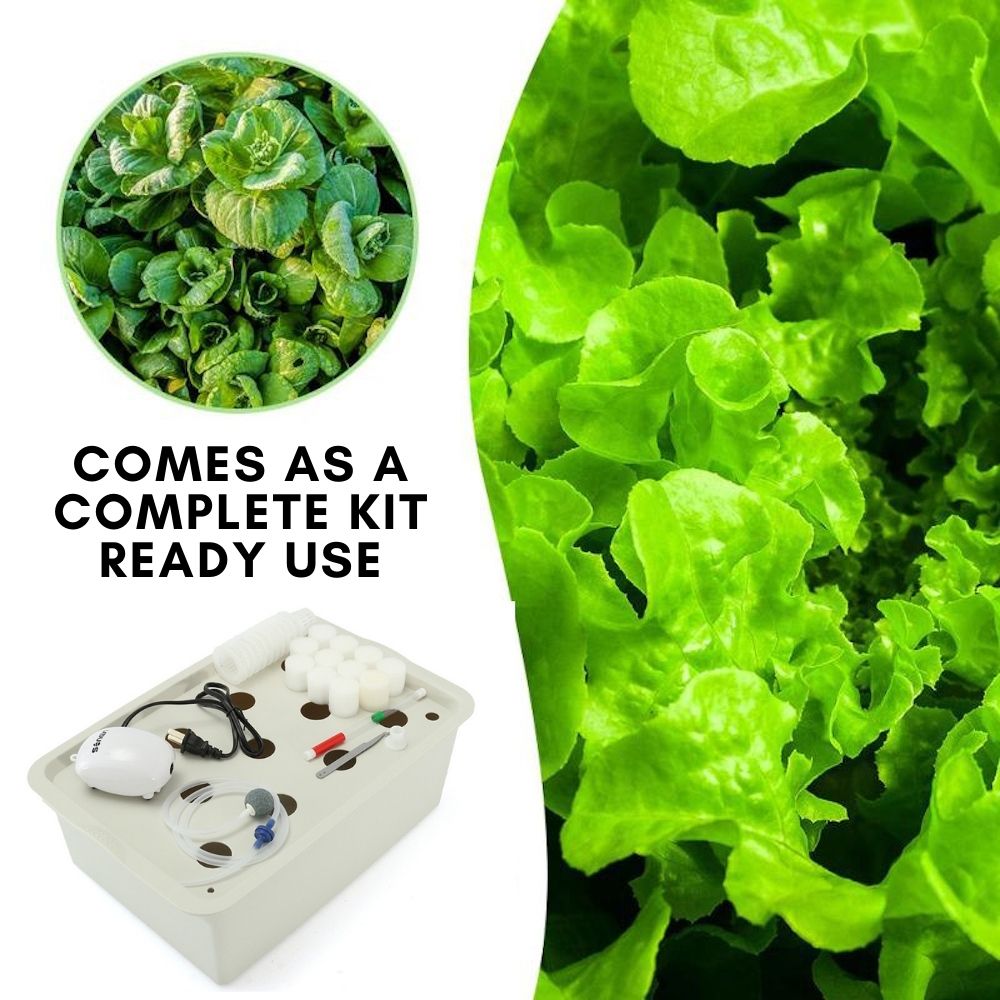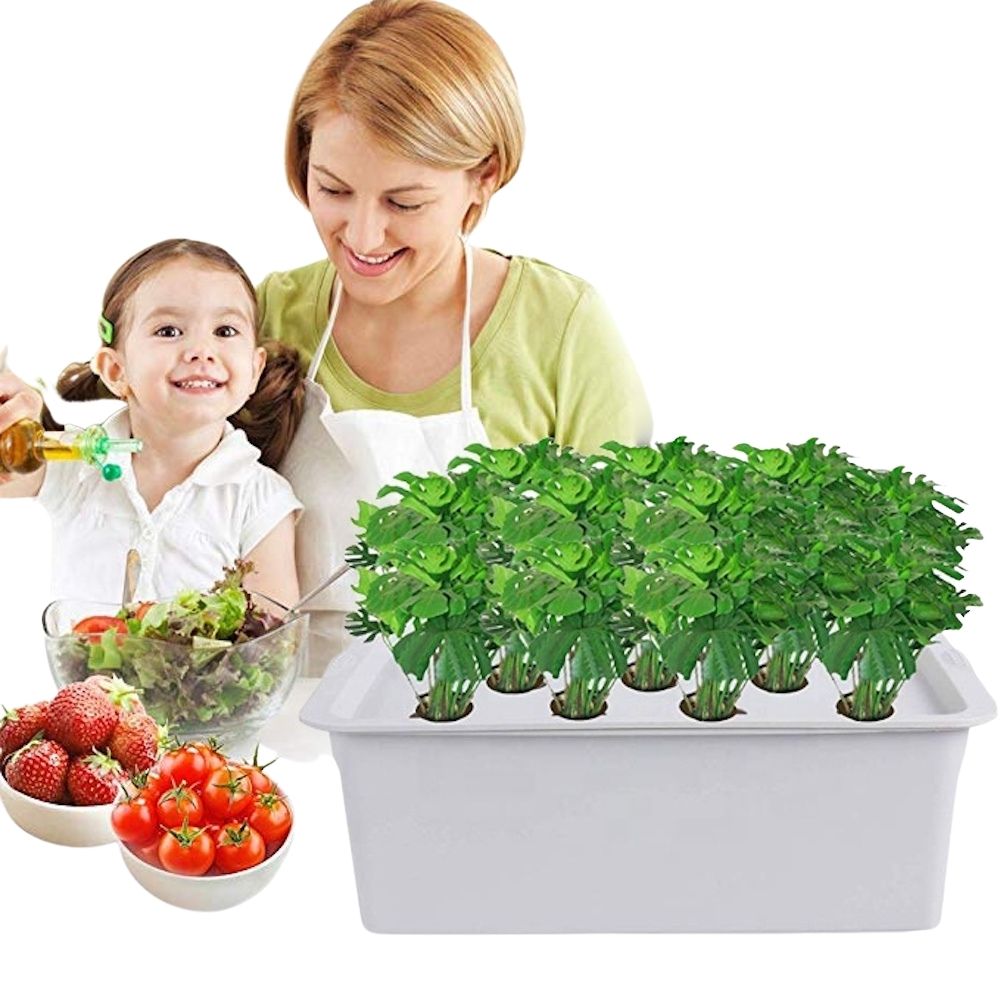 Frequently Asked Questions
Which payment methods are accepted?
We currently only accept credit card payments, PayPal & Crypto currency. More payment methods will be added in the future.
What currency are the prices displayed in?
All of our prices are displayed in $ USD.
What are your delivery options and how long will it take?
USA: Free delivery, 5-7 days
Other countries: Free delivery, 5-7 days
OUR DELIVERY PARTNERS


Do I get a receipt for my order?
You will be sent a receipt for your order by email after payment is made. You will also receive a confirmation email with a tracking number once your item has been shipped.
Do you have a shop location?
We are a "online insect screen supplier", with no physical shop or premises. In this way, we are able to pass our considerable savings directly to you.
How do I know if my order has been shipped?
Once your order is shipped, it will be marked as complete in our database and you will receive a confirmation email with a tracking number.
I haven't received my order yet! Is it lost?
If you have any concerns with your order, please contact our support team by email and they will be glad to assist you. Most emails are answered within 1 business day.
Support Team: theteam@customersupport.care