Unfortunately trying to grow herbs and vegetables outside during the winter does not happen . Utilising my sun room I'm growing my herbs and veggies. The lights are durable and bright. The light are in sections, which can be used individually, put together as a long bulb roused in sections.
T8 LED Grow Lights are suitable for fruit production, plant propagation, indoor gardening, indoor hydroponics & all horticultural applications
Easily link up the long life (30 000 hours) LED grow light strips in a series, saving installation cost & time
LED Grow Lights Strips | T8 Growing Lamps | Plant Light
3ft Long LED Grow Lights  x 9 Lamp Kit
FREE FAST SHIPPING ACROSS THE USA FOR ALL ORDERS OF $50+ or more - (Save $22)
3 DAY SEPTEMBER SUPER SALE … Don't Miss Out
Well constructed, sturdy and long lasting full spectrum grow lights
No flickering or noise, high luminous efficiency and long service life – 30 000 hours
High power led chips with clear PC cover, durable and safe
Plug-and-play. Easy to install
SPECIFICATIONS
Light Source: SMD-2835LED
Colour Ratio: R:W=1:2 | R:B=4:1 | W:R:B=1:2:3
Material: Aviation grade aluminium | Fibreglass panels
Input Voltage Range: 85V to 265V AC
Frequency Range: 50Hz/60Hz  +/- 1 5%
Input Power: 18W
Weight: 265 grams
IP Rating: 44
Chip: EpiStar Chip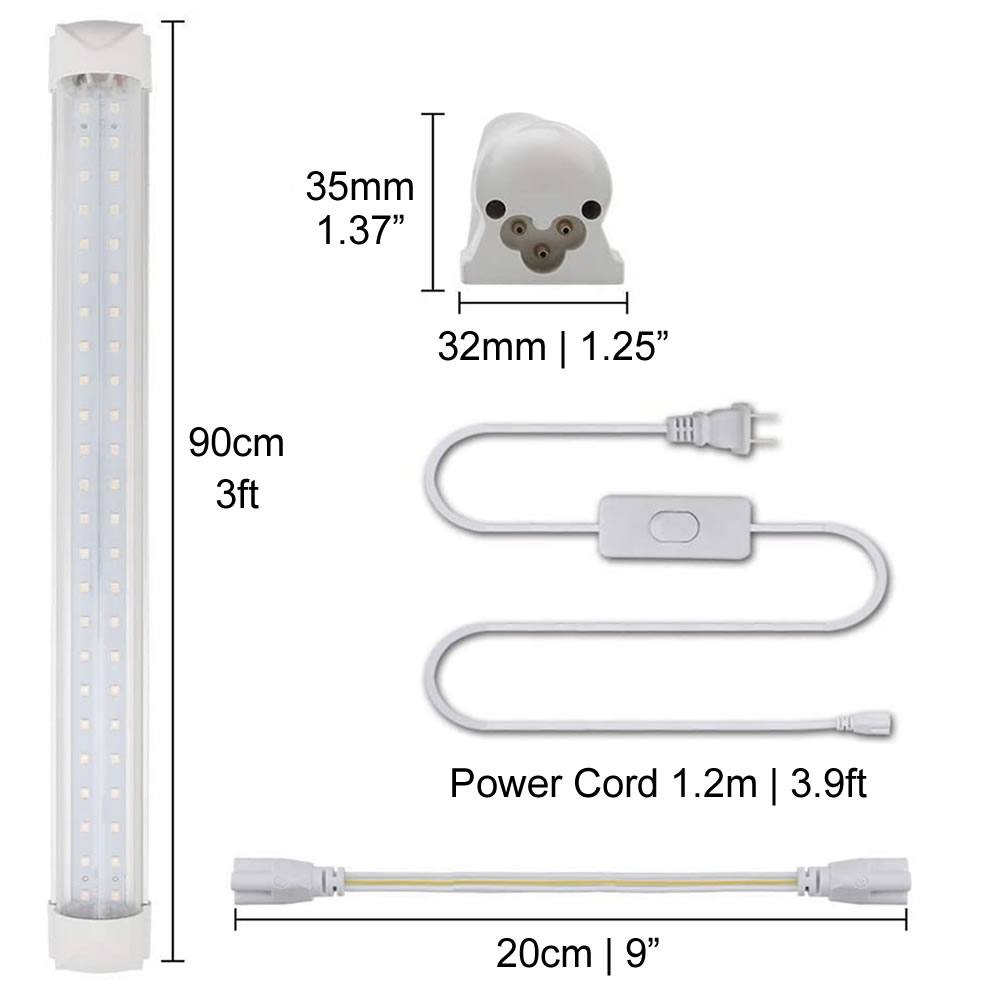 LIGHT SPECTRUM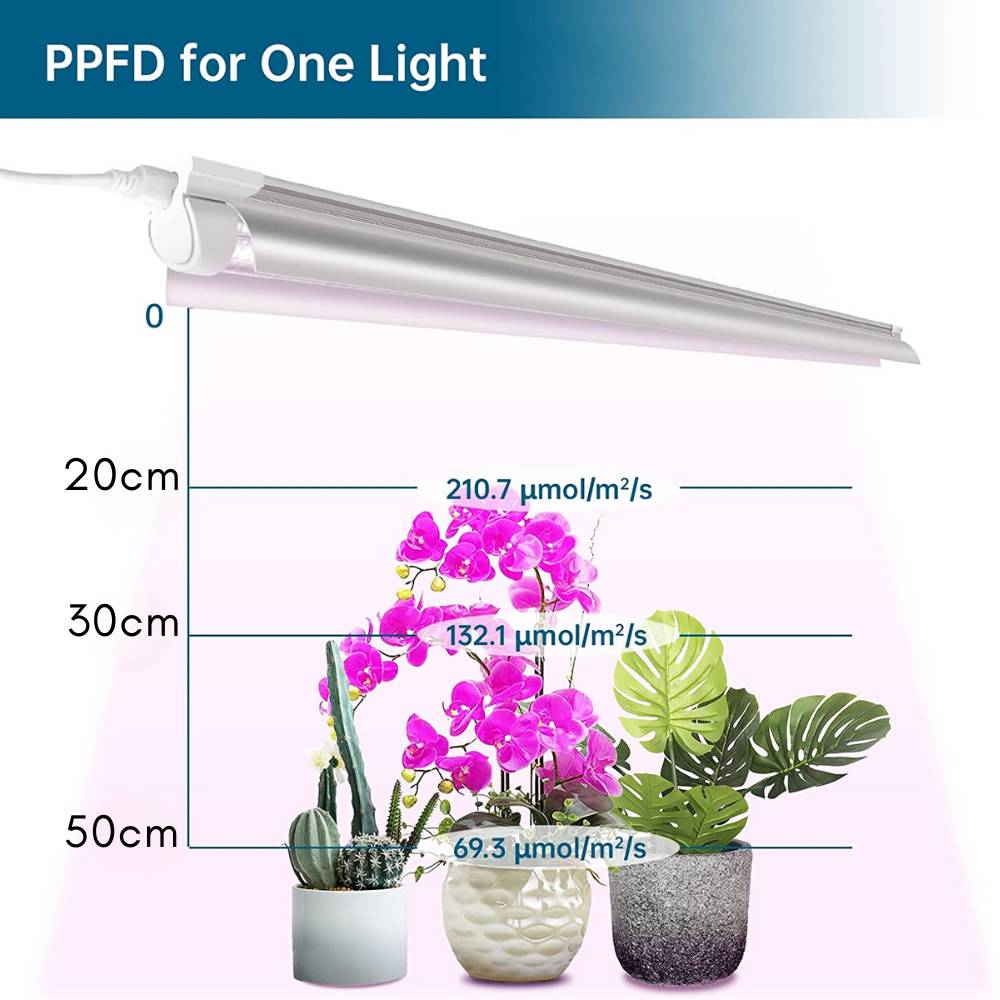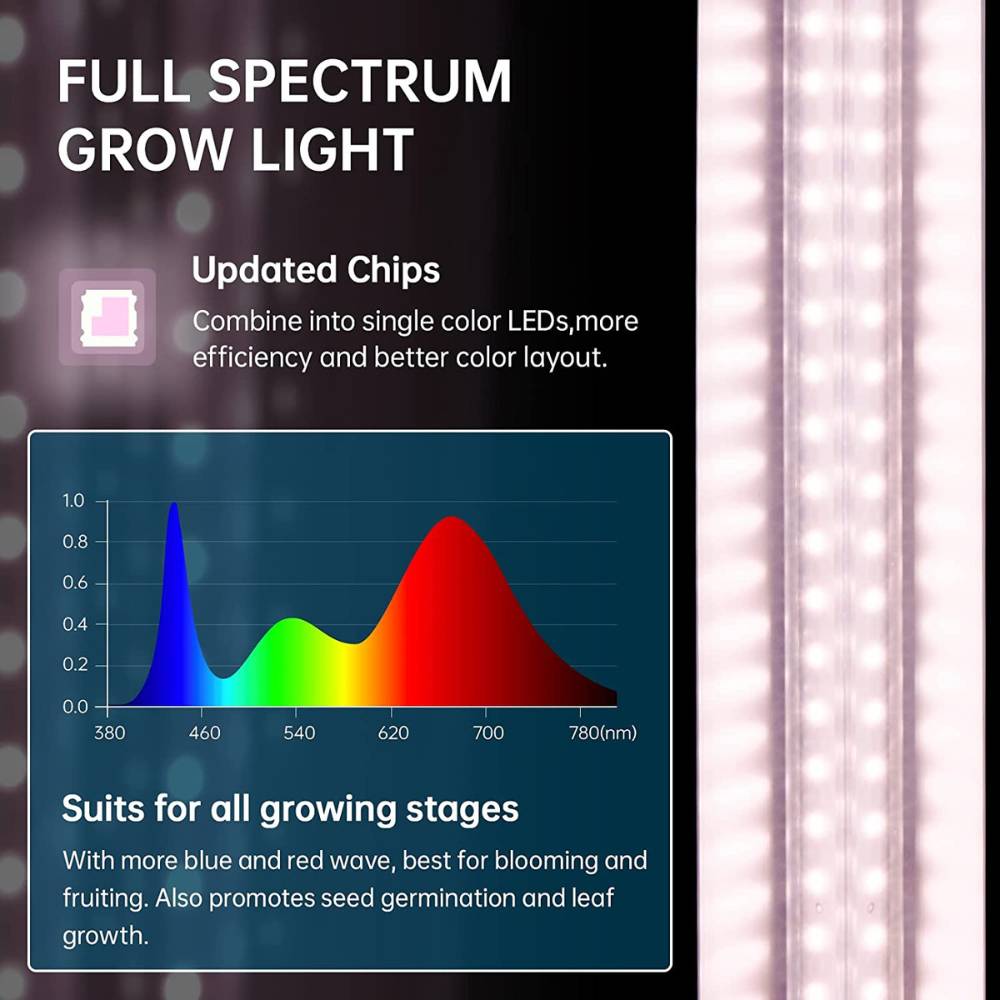 INSTALLATION
DUE TO CURRENT DEMAND
PLEASE ALLOW 5-7 DAYS SHIPPING
Pack of x9 – 3ft Long Grow Lights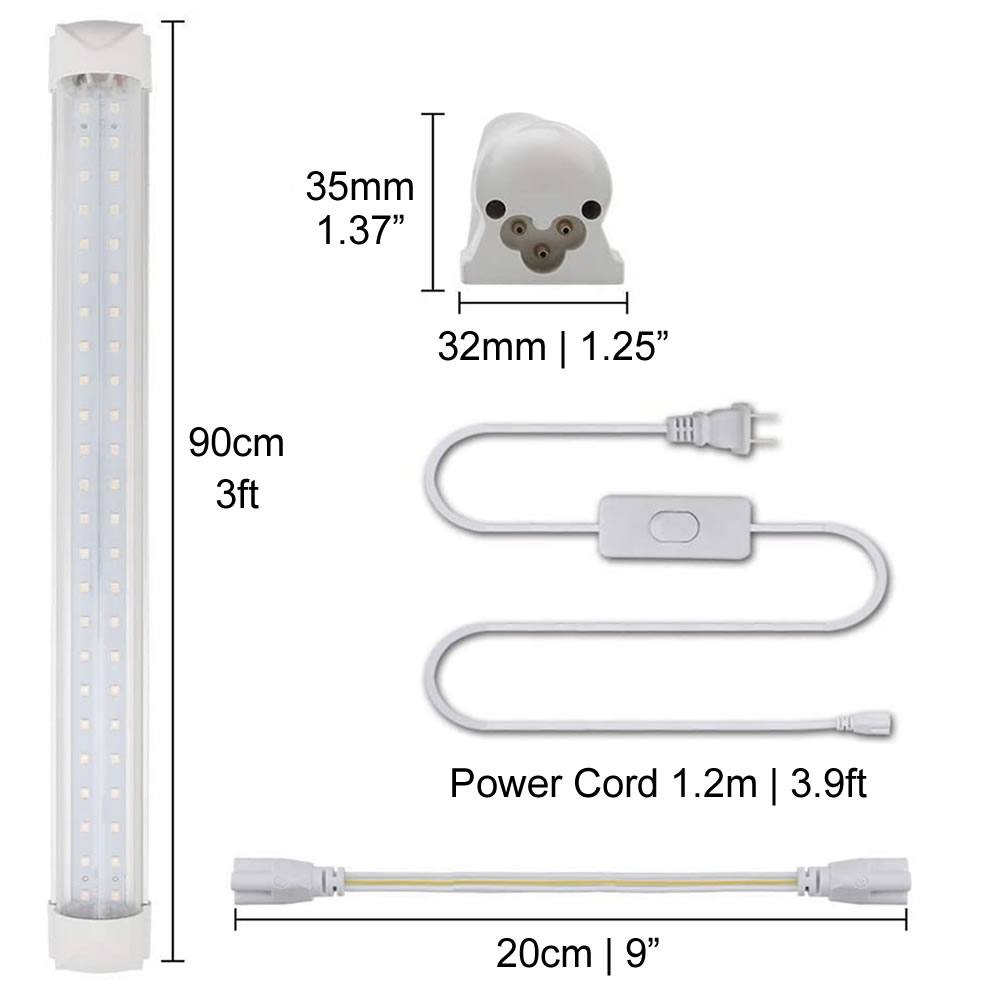 Full Spectrum grow light which based on professional research and testing can be fully absorbed by the plant for photosynthesis.
Professional full-spectrum grow lights satisfy different all growth stages of a plant.
EASY INSTALLATION
Grow Light Tubes can be connected series in a line and it can be connected by connecting flexible cords, which provides the ultimate convenience for the different applications.
New Upgraded LED chips
Less heat release than other general grow light led's – higher lumen and long lifespan ensured, minimum heat, maximum growth. High light absorption for plants ensure maximized plant growth and harvest.
Multiple Use
The Grow Lights are suitable for fruit production, plant propagation, indoor gardening, indoor hydroponics and horticultural applications. Improves the taste of vegetables such as cucumbers, tomatoes, etc. Accelerate the growth of succulent plants such as cactii, etc. Improves flower quality and lengthens flowering time.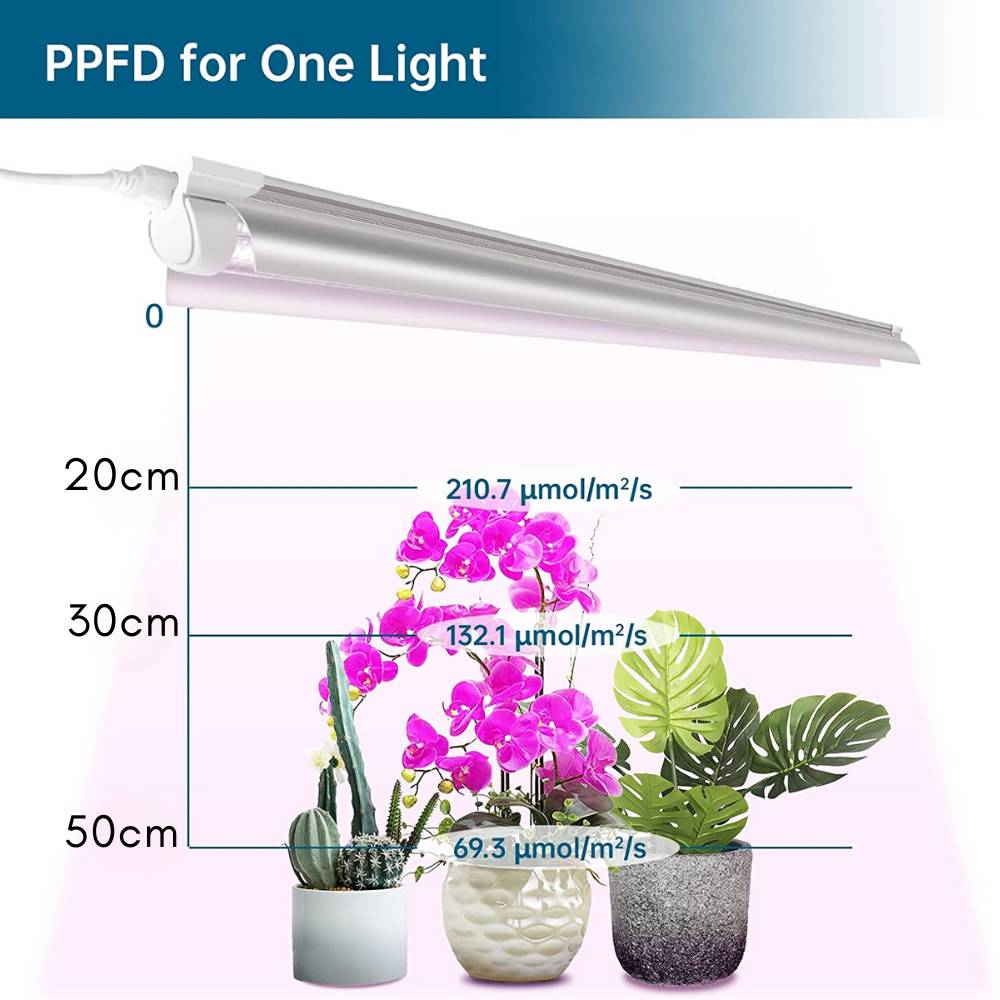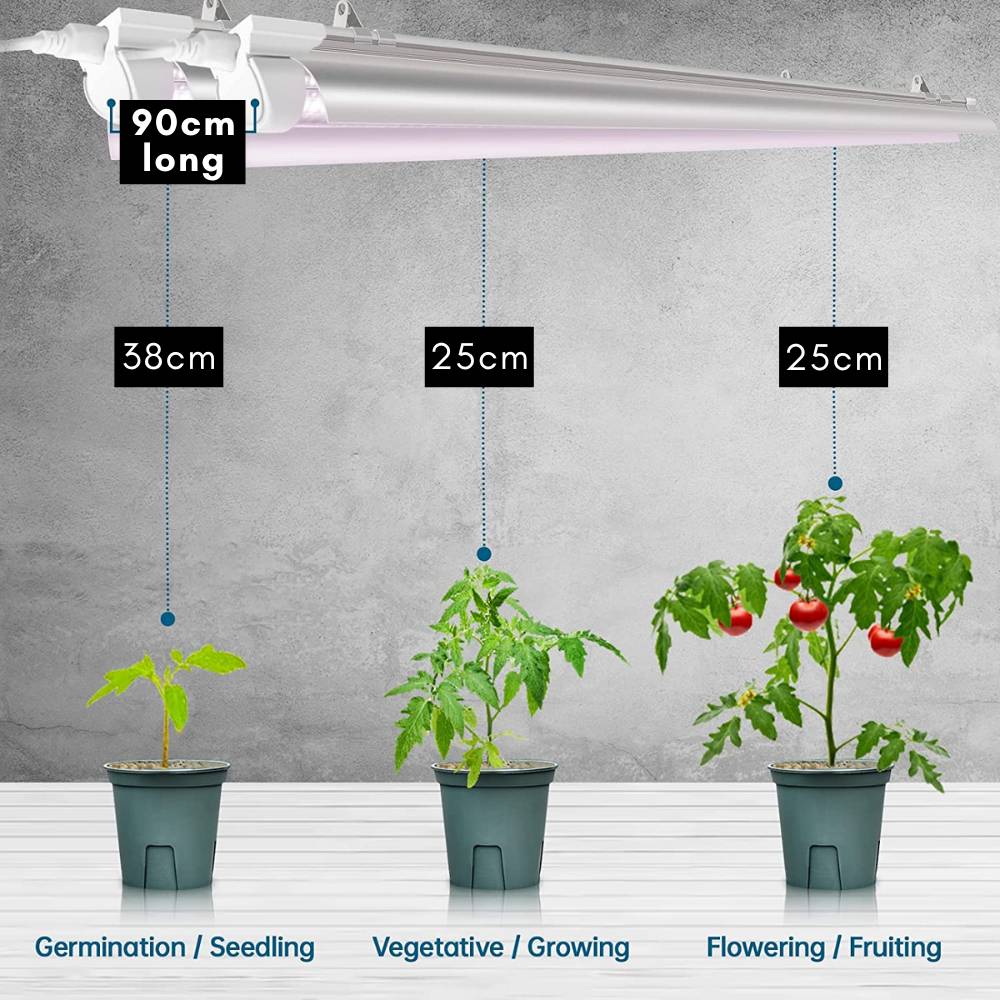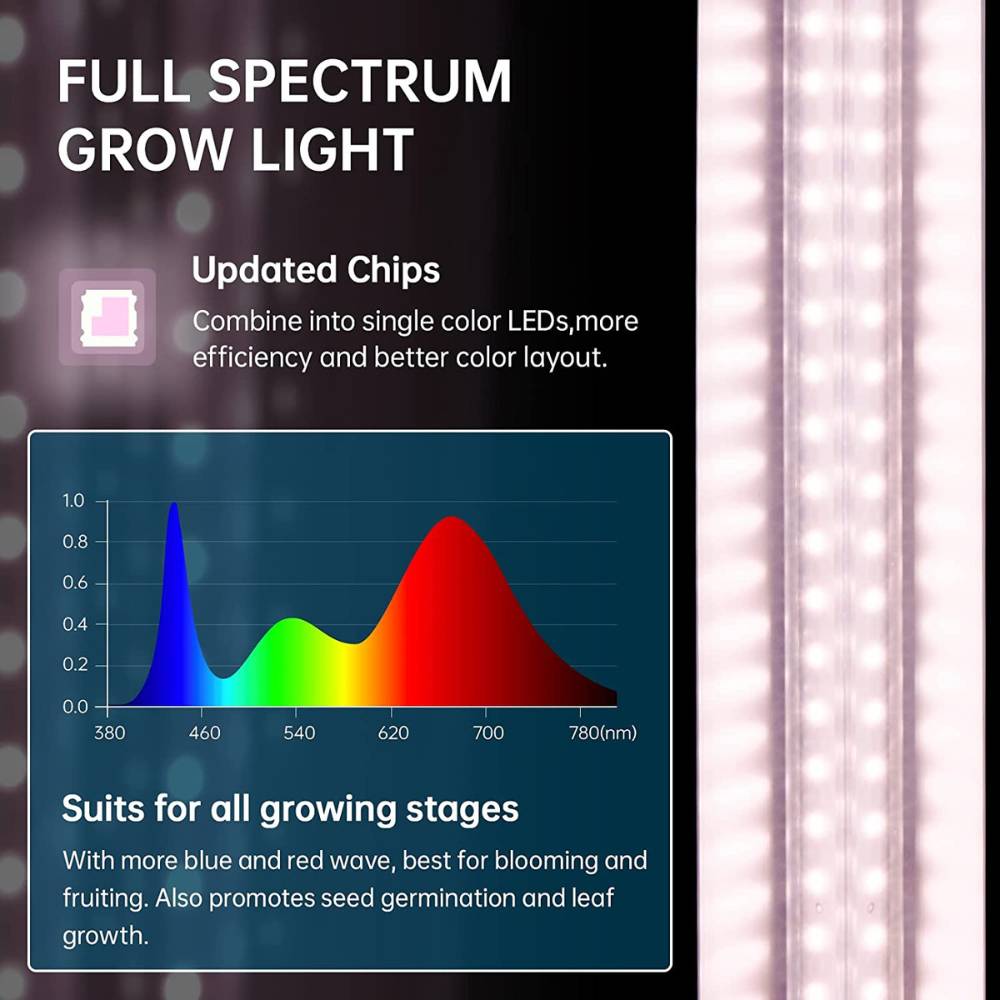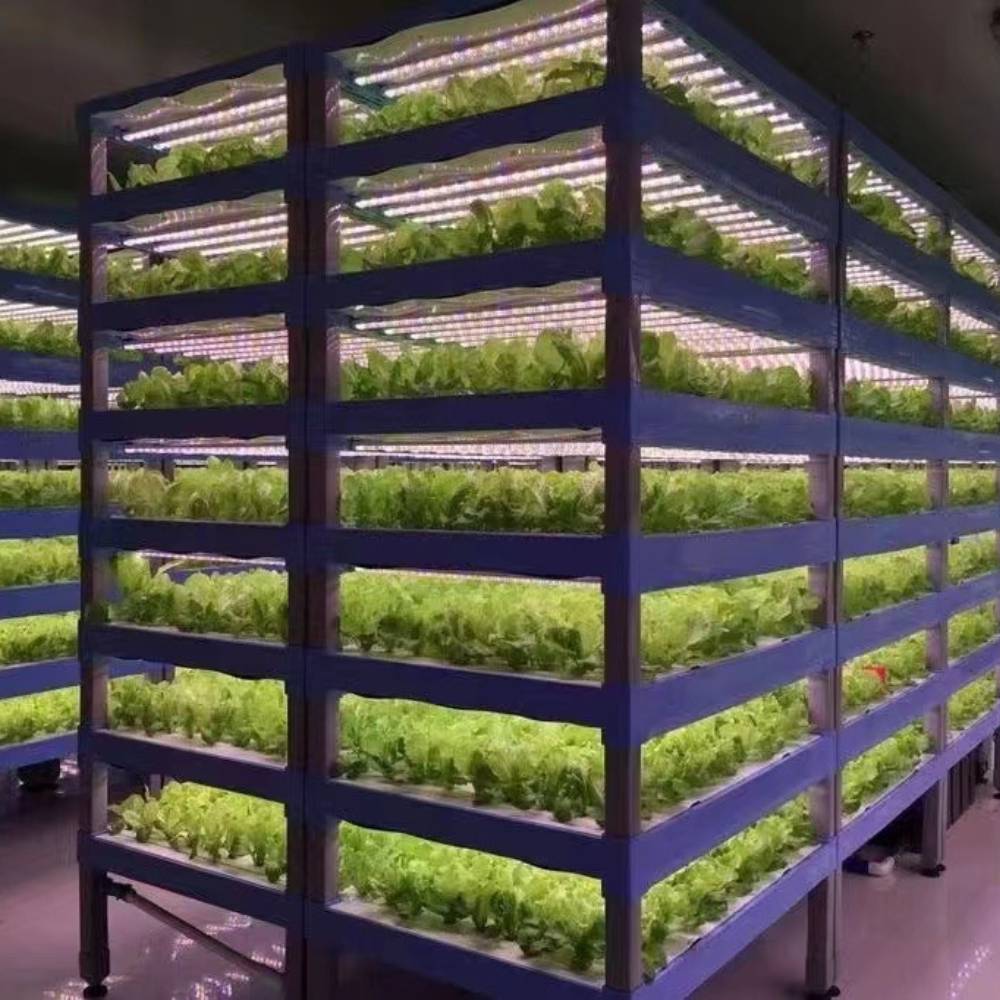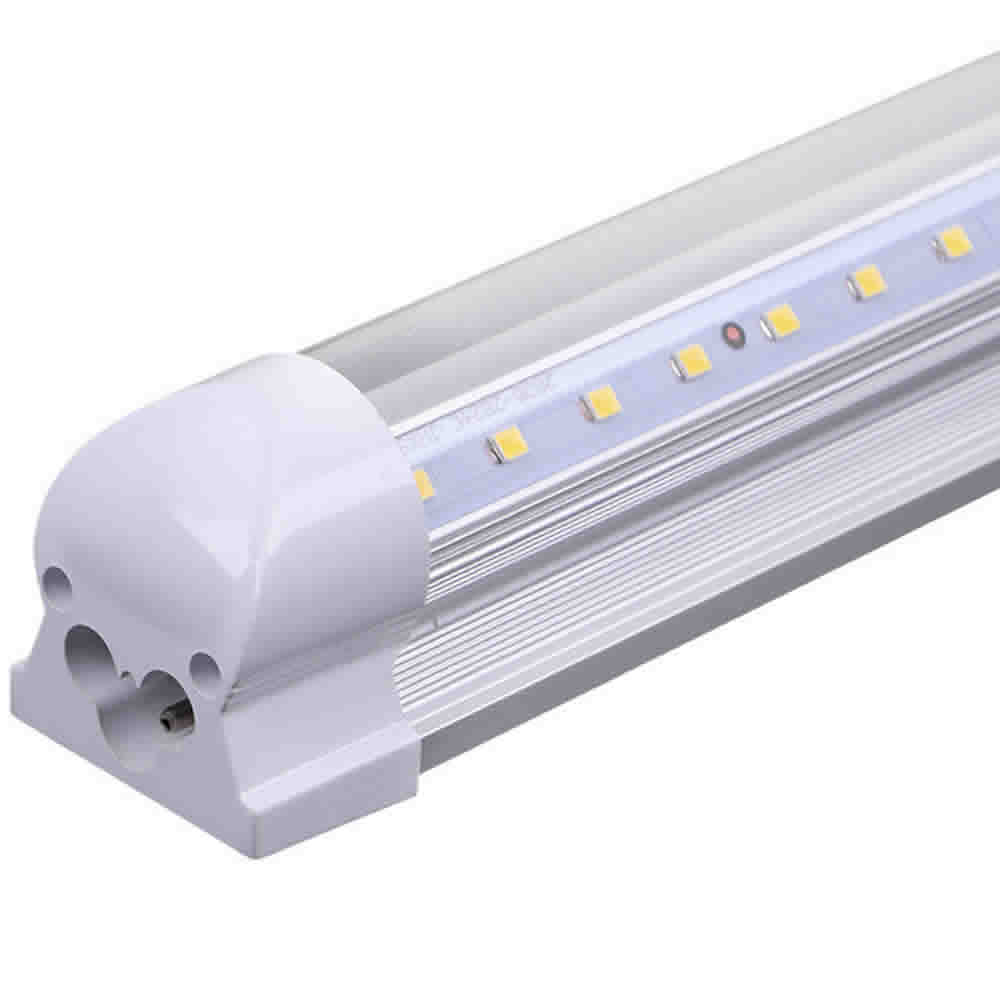 Frequently Asked Questions
Which payment methods are accepted?
We currently only accept credit card payments, PayPal & Crypto currency. More payment methods will be added in the future.
What currency are the prices displayed in?
All of our prices are displayed in $ USD.
What are your delivery options and how long will it take?
USA: Free delivery, 5-7 days
Other countries: Free delivery, 5-7 days
OUR DELIVERY PARTNERS


Do I get a receipt for my order?
You will be sent a receipt for your order by email after payment is made. You will also receive a confirmation email with a tracking number once your item has been shipped.
Do you have a shop location?
We are a "online insect screen supplier", with no physical shop or premises. In this way, we are able to pass our considerable savings directly to you.
How do I know if my order has been shipped?
Once your order is shipped, it will be marked as complete in our database and you will receive a confirmation email with a tracking number.
I haven't received my order yet! Is it lost?
If you have any concerns with your order, please contact our support team by email and they will be glad to assist you. Most emails are answered within 1 business day.
Support Team: theteam@customersupport.care